Pod Rental Service, YUZAWA
We want you to have the best snow-filled experience possible in Yuzawa, so in addition to offering high-quality skiing and snowboarding instruction, we also offer equipment rentals. You can get your whole day arranged with us.
You will be treated as a VIP upon your arrival, and we'll help make this trip the best trip possible for you and your friends or family.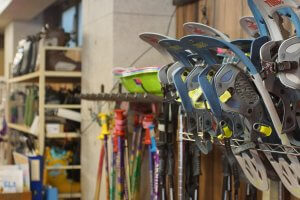 Six Reasons to Use Pod Rental Service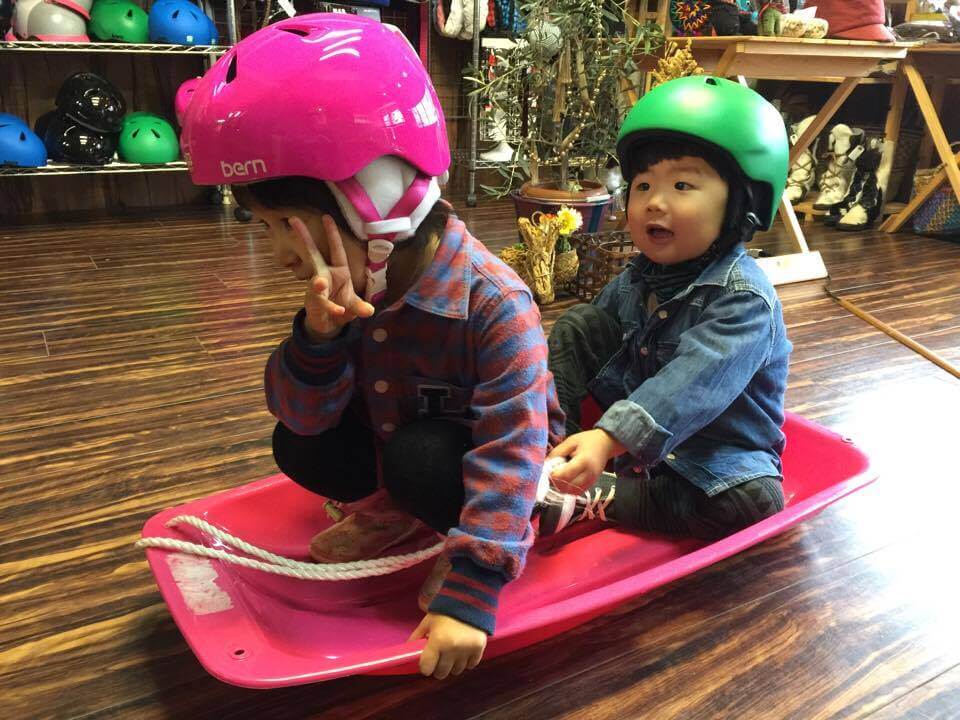 Safety first!
Helmets and wrist guards are provided free of charge when you rent the ski or snowboard sets for children.
Don't worry, first-timers!
Our staff will help you find the best fit for all your equipment.
No more dragging luggage!
Directly go to the ski resort from the station. We'll keep your luggage safe or take it to your hotel for you. Just let us know what you would like us to do.
Pick-up service*1
Make the best of your limited time. We will pick you up at your desired ski resort on your schedule.
End-to-end service*2
We can pick you up from Echigo-Yuzawa Station if you contact us with your arrival time. After you finish skiing, we can send you to your hotel, a restaurant, or the station again. You decide!
Fit your gear the day before*3
We will help you to start skiing or snowboarding as early as possible by fitting your equipment the day before you start, or right when you arrive in Yuzawa.
*1. We are happy to take you to any ski resort within 10 kilometers of Echigo-Yuzawa Station
*2. Our pick-up service is valid for one direction each in the morning and after skiing. For example, see below:
Morning: Hotel/Station → Rental Shop → Ski Resort
After skiing: Ski Resort → Rental Shop (if needed) → Hotel/Restaurant/Station
*3. For day-before fitting sessions, we are open from 2 pm to 5 pm daily. However, fitting sessions fill up quickly on weekends, so be sure to contact us and book a session early.
Rental Fees
Whether you need just need to get some goggles because you left yours at home, or you need the whole set to get you through a day on the slopes, we have you covered. Check our price lists here, and contact us directly when you find what you're looking for.
All equipment is eligible for multi-day discounts.
*10% Discount for 2+ Days
*15% Discount for 5+ Days
*20% Discount for 7+ Days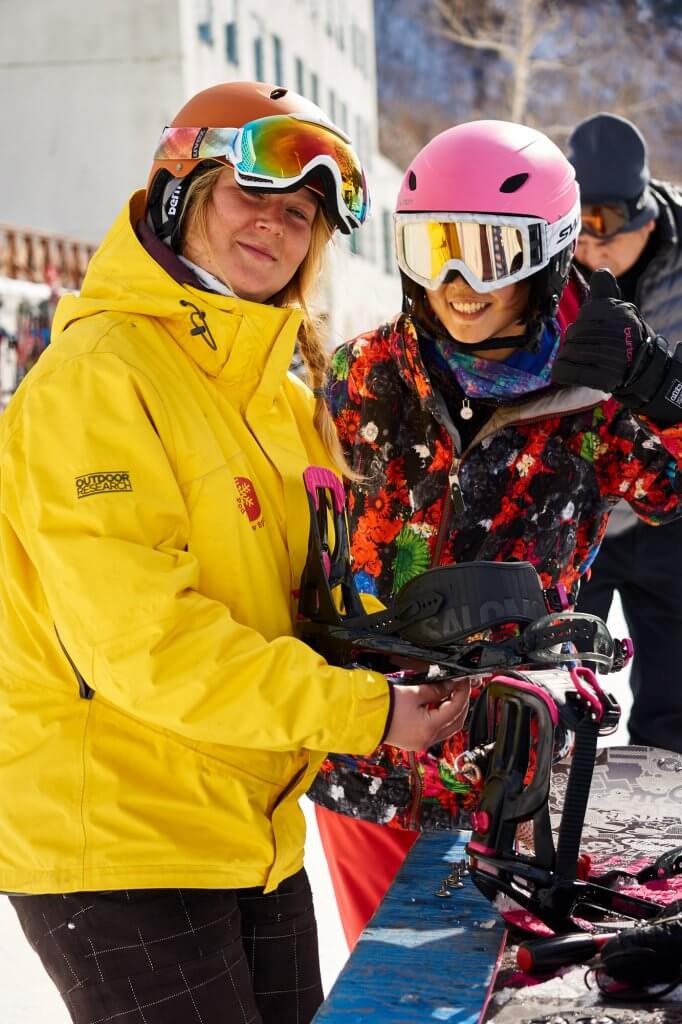 Rental Sets
Item
Adult
Child
Standard Ski Set
Skis + Boots + Poles
¥3000
¥2000
Standard Snowboard Set
Snowboard + Boots
¥3000
¥2000
Premium Ski Set
Premium Skis + Boots + Poles
¥4500
N/A
Premium Snowboard Set
Premium Board + Boots
¥4500
N/A
Full Ski Set
Skis + Boots + Poles + Wear + Goggles + Helmet
¥5500
¥4000
Full Snowboard Set
Snowboard + Boots + Wear + Goggles + Helmet
¥5500
¥4000
Semi-Full Ski Set
Skis + Boots + Poles + Pants or Jacket
¥5000
¥3500
Semi-Full Snowboard Set
Snowboard + Boots + Pants or Jacket
¥5000
¥3500
Wear Set
Pants + Jacket
¥3000
¥2000
Protection Set
Goggles + Helmet
¥1000
¥1000
Short Ski Set
Short Skis (Snowblades) + Boots + Poles
¥2500
¥2000
Snowshoe Set
Snowshoes + Poles
¥2500
¥2000
Ala Cart Rentals
| Item | Adult | Child |
| --- | --- | --- |
| Pants or Jacket Only | ¥2000 | ¥1500 |
| Skis + Poles Only | ¥2500 | ¥1500 |
| Snowboard Only | ¥2500 | ¥1500 |
| Ski or Snowboard Boots Only | ¥1500 | ¥1000 |
| Goggles or Helmet Only | ¥700 | ¥700 |
| Snurfer Snowboard Only | ¥2000 | ¥2000 |
| Toboggan (Sled) | ¥500 | ¥500 |
| Rubber Boots Only | ¥500 | ¥500 |
| Gloves for Sale | ¥2000+ | ¥2000+ |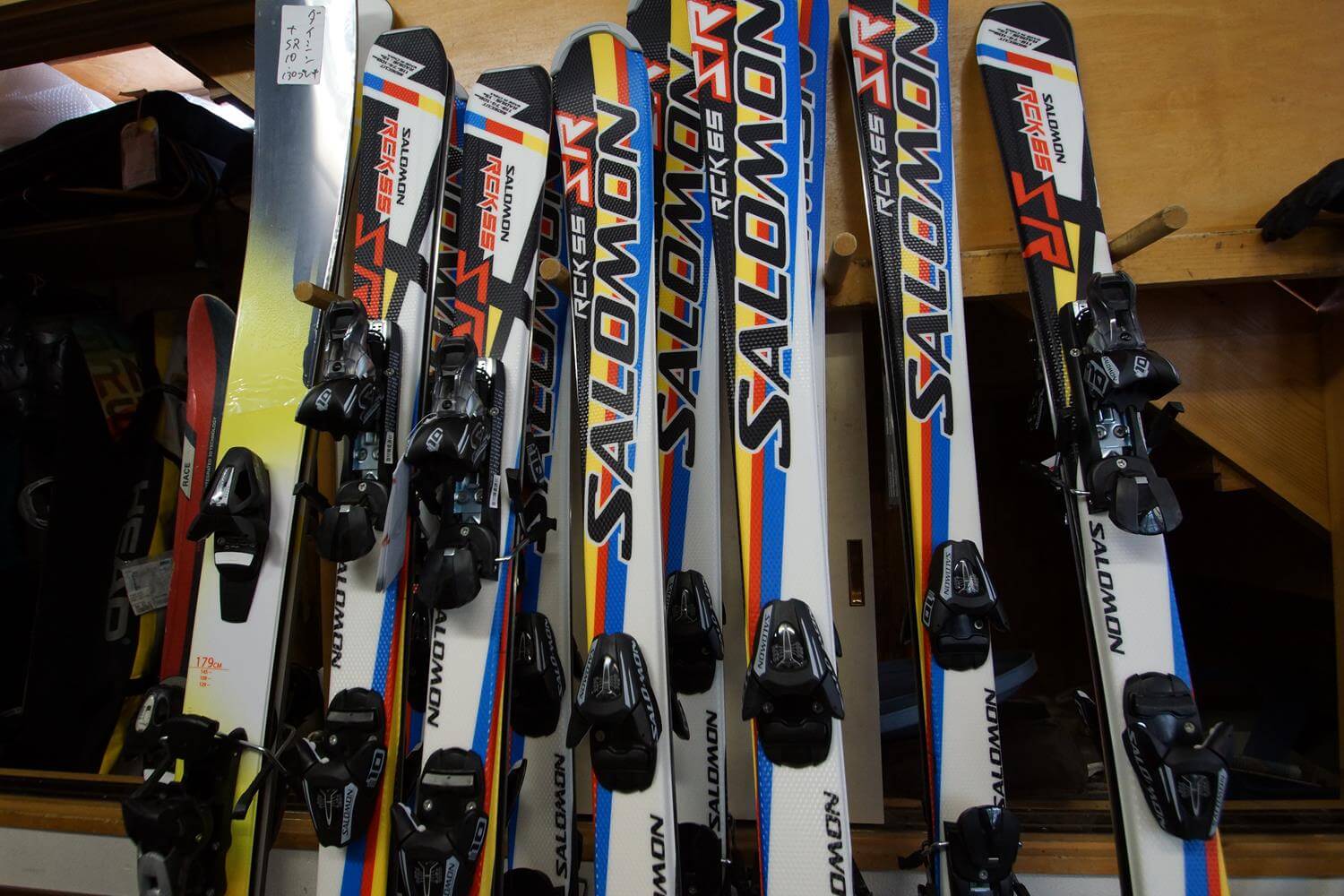 How to Rent
Call us at the phone number at the bottom of this page or use the button below to give us all the details of your rental.
We'll confirm the rental booking with you using the contact information you gave us.
A driver will come to pick you up at the arranged time and location on the day of your rental.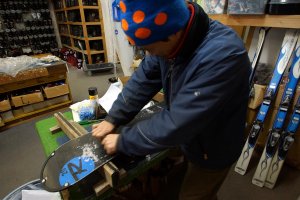 It is important to choose the correct size of your skis or snowboard and boots before starting. Click these buttons to determine your equipment sizes.
Not into skiing or snowboarding?
Not sure you want to ski or snowboard on this trip? Don't worry about it! With our Pod Rental Service, you can find new ways to enjoy the snow!
Snowshoeing
Snowshoes work by distributing the weight of the wearer over a larger area so that the person's foot does not sink completely into the snow.
You can easily enjoy a safe, fun walk right on top of the snow. Snowshoes are great for exploring snow-covered landscapes inaccessible to people in normal hiking boots.
Snowmobiling
Ride a snowmobile (snow machine) over pristine, spectacular snow-covered hills. We have a variety of opportunities available ranging from going around a track in town, to truly wild courses in the mountains. Contact us about snowmobiling opportunities in Snow Country.
Snurfer Snowboard
Introducing the snowboard without bindings. Snurfer Snowboards are surfboards for the snow! These provide an exciting alternative to snowboards for people who want a thrill going downhill, but don't want to simply ride a sled.
Ok, you've got the gear. Now what are you going to do? Check out the nearby resorts, book some lessons, and prepare for your trip to Snow Country!