Pod Snow Sports is a small team of seasoned professional instructors and coaches. We have worked in resorts around the world and love what we do. For us, snow sports are fun. It is what we do when we are not working and we aim to share that passion with all our friends.
Snow Country is our home, and we want all visitors here to get the most out of their trips and their time on the snow.
This page has all the information you need to make your first trip out here to Snow Country. Click the buttons below or scroll down to find what you're looking for.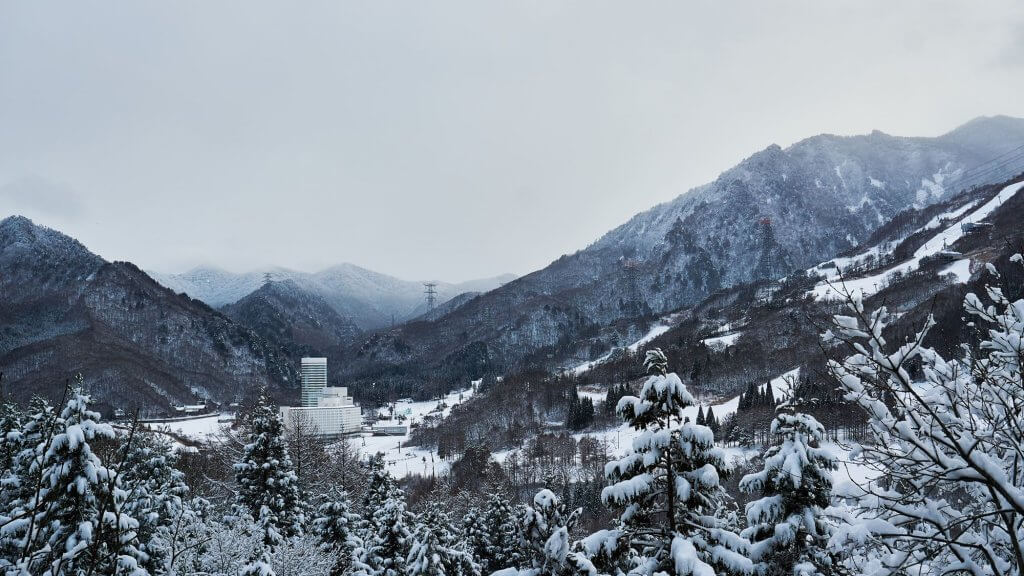 About Yuzawa and Snow Country

Pod Snow Sports is located in a town called Yuzawa, in what's known as the "Snow Country" region of Japan. As you can probably guess, it got that name from the impressive amount of snow it's buried under for nearly half the year. Snow Country is made up of 7 municipalities in 3 prefectures, and the people are united by the stunning natural beauty that surrounds them, with Yuzawa right at the heart of it all.
Being just a 70-minute bullet train ride from Tokyo, Snow Country is ideal for weekend trips out of the city, and is also easily accessible from Haneda, Narita, and Niigata Airports. As you ride the train out of the city and watch the mountains rise and the snow pile up, you'll feel as though you're being transported to a new world.
Tradition is strong in Snow Country and the unique pace of life is the same today as it was centuries ago. A journey to the area is like a journey to a place where time has stood still, where you can make new friends, spend a day on the slopes, eat local delicacies (try the hegi-soba!) in a fantastic hole-in-the-wall restaurant, and refresh in a hot spring bath under falling snow.
Due to the deep, powdery snow here in Snow Country, and the beautiful mountains, we have many ski resorts to choose from. We hope you'll choose us for booking your day on the mountain.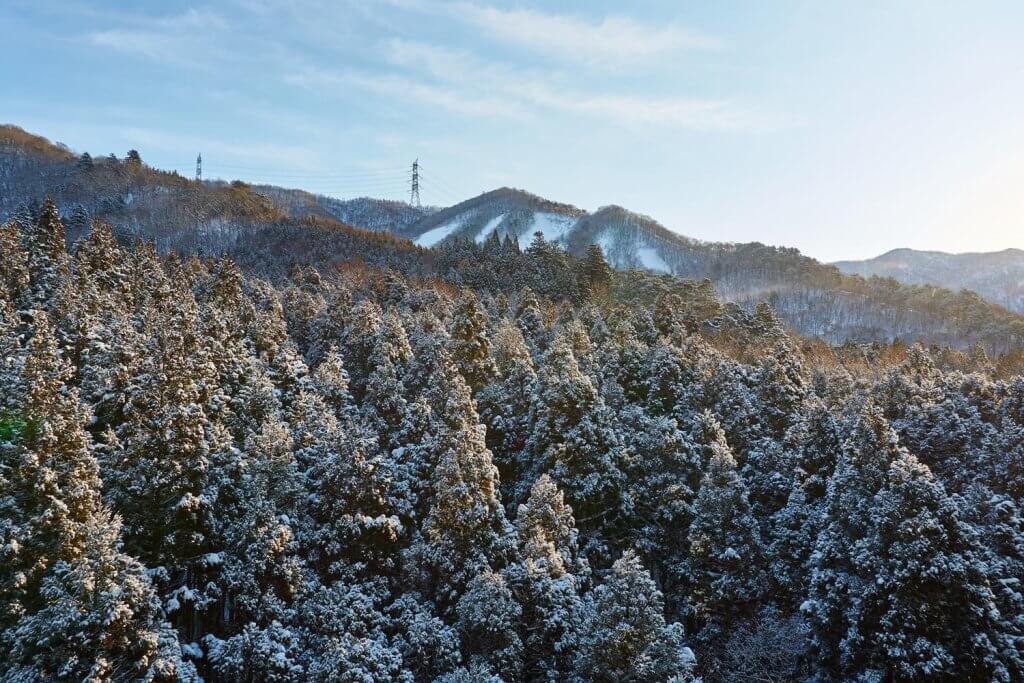 Ability Level Charts
Use the charts below to determine your skiing or snowboarding ability levels.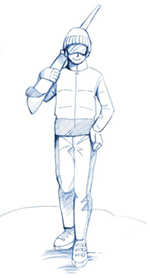 Level: First timer
Ability: No Experience
Lesson: Safety, the mountain environment, equipment, stance, balance, speed control, and shallow turns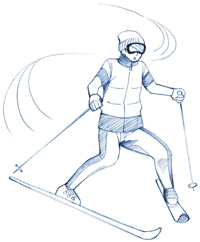 Level: Beginner
Ability: Can control speed with a wedge and make shallow turns
Lesson: Improve turning to control speed. Reduce size of wedge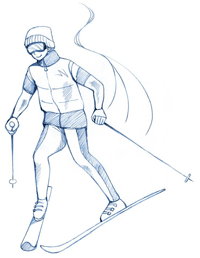 Level: Novice
Ability: Have ridden a chairlift. Can turn to control speed and ski a beginner run safely
Lesson: Further reduce size of wedge. Match skis to parallel at the finish of each turn. Increase confidence and enjoyment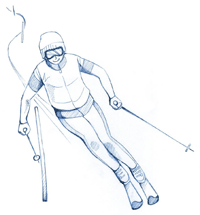 Level: Intermediate
Ability: Can bring skis to parallel towards the end of each turn.
Lesson: Learn to match skis to parallel earlier in the turn. Adapt techniques to explore more slopes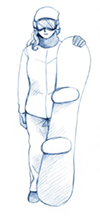 Level: First timer
Ability: No Experience
Lesson: Safety, the mountain environment, equipment, stance, balance, and going sideways down the slopes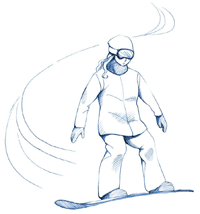 Level: Beginner
Ability: Can balance on a slope and slide sideways on either edge
Lesson: Traversing the slope and learning to turn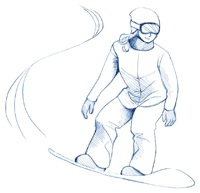 Level: Novice
Ability: Can link turn on easy slopes
Lesson: Adapting techniques and turn shape to deal with different slopes and speeds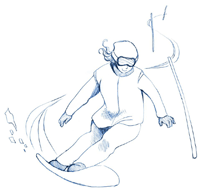 Level: Intermediate
Ability: Can turn with ease on either edge on various slopes
Lesson: Basic curved turns and fine-tuning techniques to improve performance
Sizing Charts
It's important to choose the correct size equipment to avoid blisters and difficulty on the slopes. Use the guide below to find the correct fit. You can also work with us in person when you come to our shop near Echigo-Yuzawa Station to get the right gear.
Adult Male: 160-170 cm
Adult Female: 140-150 cm
Junior: Approximately height minus 10 cm
Kids: For a first-timer, preferably short skis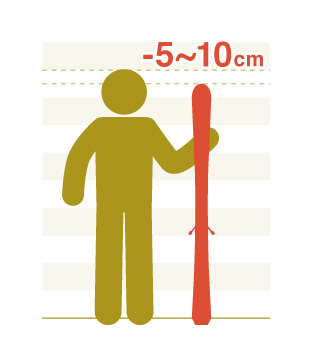 People taller than 175 cm: Height minus about 20 cm
(e.g. if you are 180 cm tall, use a board about 160 cm long)
People 160-174 cm tall: Height minus about 15 cm
(e.g. if you are 165 cm tall, use a board about 150 cm long)
People below 160 cm tall: Height minus about 10 cm
(e.g. if you are 150 cm tall, use a board about 140 cm long)
*Please note that the above sizes are only guides. A choice of ±5 cm based on weight and ability could be considered as well. Ask us and we'll help you pick the right size.
When a board is placed standing next to you, we can get a correct board measurement for a beginner by matching the board's length to the distance between your feet and your mouth.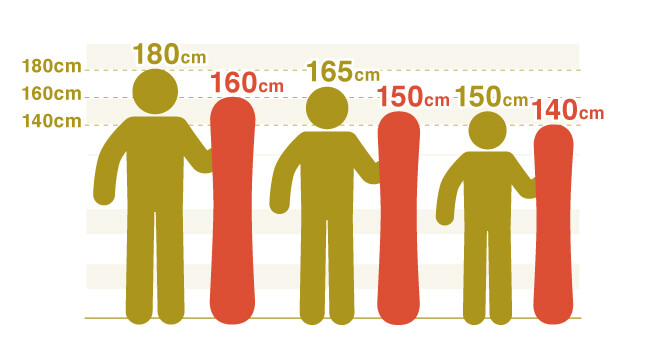 NEED PICTURE
Regardless of your skill level, your boots should be 1 cm longer than your foot's measurement.
If they are too small you will not only be uncomfortable, but your toenails may break when you bend backward and your bent toes may reduce your maneuverability.
If they are too big, the movement of your feet inside the boots will make maneuvering much more difficult when skiing or snowboarding, and may cause blistering.